Vicente Matias Jr
Dec 6, 1941 - Dec 27, 2020
---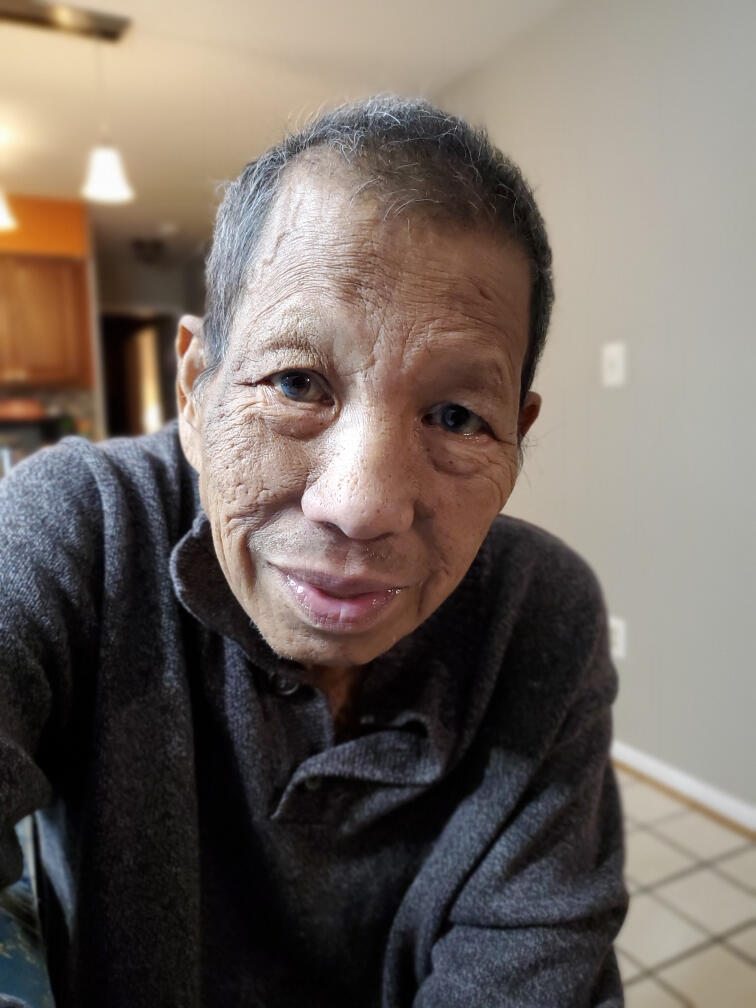 ---
---
A nightly prayer service known as a Novena will be held Dec 27 - Jan 4, 7-8pm. The Rosary prayer will be led online via zoom. All Prayer Warriors welcome.
Vicente Matias was 79 years old when he passed at 12:52 am on December 27th. On Monday, the 22nd, his heart stopped, he was in a coma until Sunday, when he passed peacefully in the early morning. After heart attacks, a coronary bypass, diabetes, dialysis, a successful treatment for a late bout with lung cancer - this man was a fighter and not to be reckoned with in his decades-long fight for life.We celebrate the life of Vicente Santos Matias, Jr. Thank you for sharing your selflessness, showing us how to find joy in the small things, and above all one of his greatest gifts – making people laugh. Even his laughter was contagious!He is survived by his wife, son, daughters, grand-kids, a sister, four brothers, and a plethora of in-laws, nieces, nephews, work colleagues, and friends – too numerous to count.Some describe him as a man of few words – at least on the telephone. In person, this man could share memories and recount experiences as long as you let his wide-eyes talk. Anyone conversing with Vic is sure to be left in laughter from his humble humor. The man has an uncanny memory – and if you knew Vic – this social butterfly never forgets people, conversations, and celebrations. He was an inquisitive man, garnering excitement at every curiosity.While work colleagues call him "Vic," his wife, siblings, and his Filipino community call him "Enteng," his traditional nickname in Tagalog. At home, he's affectionally called
"Fa," by his grandsons. A filipino version of Pa and it stuck. "Papa Vic" surfaced as well. Among his children's Filipino friends, he was typically referred to as "Uncle," and "Mr. Matias" formally as a more American southern custom.His hometown in the Philippines is Santa Maria, Bulacan. He is the second eldest, and the first-born man in a family of five brothers and two sisters. While his two sisters and youngest brother took residence in Virginia, one brother lives in Canada, and two brothers remain in the Philippines. One brother continues to live with his children in the "Matias Compound," a beautiful piece of land where he grew up with his siblings.Vic married his wife in 1968 in Manila. He graduated from FEATI University, with a Bachelors in Business. Thereafter, Vic and Esther immigrated to the United States in 1973. Their first residence was in Washington, D.C.Vic and Esther have three children: Neil, Aimee, and Christine. Neil was age 2 when they moved to the United States. Aimee and Christine were born here.In 1978, Vic began working at Intelsat in Washington, D.C., where he took great pride for 23 years, as well as marking the beginning of many lifelong friendships.For this man – he is a true historian of D.C. If you were lucky enough to get into a car with him headed to D.C., he'd give you the best tour of that city; no other tour guide could touch him.Vic's greatest passions include cooking classic Filipino dishes, in which he surely perfected. He loved grilling at family celebrations he hosted at home. His favorite game was checkers, and to this day, I don't know any family member who beat him. And let's not forget how great of a pool shark he was at Billiards. He often played, and rarely lost, a Filipino version called "61." His smiles here were never as wide as when each grandson was born. He'd want to make it clear: he was a Redskins' fan. Not a Cowboy. He loved to watch Boxing Fights. Of course – the manifestation of the fighter inside him.And were we all ever prepared to often hear of Pacquio and his wins, how Bruno Mars was part Filipino, and really – about any Filipino that garnered any success in America. A proud man of his heritage, work, family, cooking, and his old-time favorites – listening to music and watching television.
---
---
---
From Edward Stoner, Vic's dear friend and his former Intelsat Manager (12/28/2020):Vic and I were coworkers for more than 20 years. He was my ride or die guy. We were not just coworkers, we were friends.We would talk about our families and share memories and milestones. Every time tragedy struck my family Vic would always console me. I will truly miss my friend and he is now in Gods hands, may he rest in peace.
---
From Alan Olson (12/29/2020):I remember Vic as an easy-going, soft-spoken guy who was always smiling and would help you out with whatever you needed ASAP. RIP my friend.
---
From Tita Velleman (12/29/2020):Vic never fail to say hello in our Tagalog language which is heart warming always at our unforgettable Intelsat days, a Bulakeno at heart from Bulacan province. He had the blessings of a full life and big family. He stayed strong and fought through all his health experiences quietly with Esther by his side. Rest in peace dear Vic.
---
From Leonida Vista (12/29/2020):Vic was such a warm caring person, always positive and had a heart as big as the ocean. He was always happy and made me laugh, I have never seen him upset, he was always happy and made everyone around him smile. I have had the pleasure of meeting Vic when I worked at INTELSAT from 1986-1996..it was my fondest memories. Vic know that you are loved in more ways than you know. We will miss your kind spirit and I know you are in better place...know that you are loved now and always.
---
From Meena Cherian (12/29/2020):I met Vic at Intelsat and will remember him with great fondness. He had a ready smile and was always gentle and kind. May he rest in peace.
---
From Joe Graham (12/29/2020):Joy, my fondest memory of Vic is his pure joy. I don't believe I've ever known any other person who's more happy than Vic and just existing! Our sadness at his loss should be tempered by the joy of knowing that we will see him again! God bless you Vic, you were truly a treasure to us.
---
From Britt Lewis (12/29/2020):As a colleague at Intelsat, my condolences to Vic's family and friends. Always seemed to have a glow, an inner light about him derived from fulfillment in serving others.
---
From Sam Kurapati (12/29/2020):One of the honest person I met. He was my colleague at Intelsat working for Ed Stoner. There are lot of memories I still cherish in my association with him. He was humble, helpful and a genuine friend. We played checked every Day during lunch break. I always remember talking about his love for children, Neil, he was proud of you and Amy and Christine. He mentioned many times Esther wanted him to manage her doctor clinic. We lost touch after he retired. I am sure you miss him and are proud of him. I am shocked and he is a great loss.Be comforted, we have the assurance to meet him when Christ returns. My prayers are with you. My prayer is that God give you all for strength for your grief and also strength to celebrate his life. He was a wonderful and great person. May his soul Rest In Peace.
---
From Clark Taylor (12/29/2020):My Kuya Vicente has passed away, my late wife's older brother. The fourth word I learned in Tagalog, after asawa and mahal kita, was the word Kuya, for eldest brother. Kuya Vic was always like a brother to me, with a big heart and an open, generous hand. He will be deeply missed. Prayers for his repose in Heaven.
---
From Leah Smith (Corradino) (12/30/2020):I have so many fond memories of Vic when I would hang out at the Midday house with Aimee on college breaks. He was always making sure we ate and had plenty of food! His warmth and kindness always came through. I loved seeing Aimee's close relationship with him, especially while we were living in California, 3000 miles away. Aimee was always concerned about his health, and I'm so happy she moved back home to be closer to family. Although, I miss my West Coast friend! xoxo to the Matias family. Big hugs for Aimee!
---
From Christine Sherrer, nee Seville (12/30/2020):So very sorry for the family, you have my deepest condolences. Vic was a solid gentleman, and endearing man, who was always helpful and generously kind. May the family have Peace, knowing Vic is with the Lord. Many Blessings.
---
From Vivian Richardson (12/29/2020):Kuya Vic gifted us a photographer for our Wedding day. I had no idea, no clue and it was a real surprise. I didn't plan for one nor did it touch my thought as my wedding was sort of a rush and impromptu. Had kuya Vic not gifted Eddie and I on the day we tied the knot, we wouldn't have had a lifetime and sacred memories of our wedding for our kids and grandkids to cherish.From the bottom of my heart, thank you Kuya. You certainly know how to make us feel so special. We will miss you and definitely miss you feeding all of us...making sure we ate and ate all the time.We love you and thank you for acknowledging my presence on your last days at the hospital...I will remember that always.Goodbye, Kuya!!!
---
From April & Alonzo Young (12/31/2020):Our hearts and love go out to the Matias Family! They were such sweet neighbors at Church Point and Vic will really be missed! We will always remember seeing him taking care of his lawn on his lawn mower and waving hello! We send our condolences and love to his sweet wife Esther also who is such a joy to converse with! God Bless!!May pagmamahal, April & Alonzo
---
From Norman Ronquillo (12/31/2020):Vic is my longtime friend even before I joined Intelsat. I was working at Philcomsat in the Philippines when I met Vic every time I visit Intelsat HQ. He is a kind person and is always very helpful. He is a guy that can easily become your close friend. We pray for his Eternal Rest in Peace and may Perpetual Light Shine upon him. We will surely miss Vic.
---
From Rene Olfato (1/2/2021):Vic was an amazing person that we will miss dearly. We always felt at ease talking to one another at family gatherings like we have known each other for a long time. We will remember his smile and the various political discussions we had about American and Philippine politics. We know that he is now in a happy place. May his soul Rest In Peace
---
From Joe Flores (1/2/2021):I remember spending summers at Uncle Vic's house with our PACAS basketball team. He was funny, kind and a father figure to all of us. We also visit his work at Intelsat in DC. Uncle Vic will be sorely missed. May he rest in eternal peace.
---
From Jason Rivera (1/2/2021):Condolences from me, Jessica and the kids. Tito Vic was the cool uncle. Prayers from California, Love you guys
---
From Carolyn Flores (1/2/2021):I have so many great memories of Tito Vic at the Matias and Esguerra parties when we were little (Christine was just a newborn). He always had a smile on his face and wanted to feed us. The friendships made at Intelsat were lifetime friendships that can be seen from the previous posts. Hugs and prayers for Tita Esther, Neil, Aimee, Christine and the extended family from Carolyn and Jo (aka Josie to Tito Vic). ;)
---
From Thet Matias Roxas (1/3/2021):I am one of the "pamangkins" of Tito Enteng as we fondly call him. He is the Kuya of our Tatay Ciano from Sta. Maria, Bulacan, Philiipines. We are from the barrio of San Gabriel and I remember we were all excited whenever they will come to visit the Philippines. We would go to the airport via jeepney full of relatives that would come with us. The "balikbayan's" as others would call them used to go to their friends and relatives and make "pasyal" and me, my siblings and Tatay would go with them also together with Tita Esther, our cousins Aimee, Kuya Neil and Christine who was so young then. We would go on swimming and eat special foods. I will never forget how he calls my name so fast and repeats it several times whenever he would call us to eat. After those visits, their coming to the Philippines became fewer. It was March 2015 when they returned to visit us again. It was so memorable , they attended the Fiesta in our house with some Filipino foods we have prepared for them and the karaoke which was always present. They also treated us to special dinner with the whole Matias family. It was so sweet of Tita Esther and Tito Enteng to always bond with us. During their last night here, we ate a bucket of Jollibee (a favorite Filipino food chain) and the kids were so happy. We will always cherish simple memories like that like that our our "food bonding".
Who would also forget those times when our parents went to the U.S. During the stay of our Nanay and Tatay to Virginia, Tito Enteng and his family were so kind to have accommodated our parents. We all thank this great Family to treat us well especially our Nanay and Tatay ❤️Dear Kuya /Tito Enteng,We thank you for sharing your life with us
For the simple smiles and the cheerfulness
For being selfless, you are a man with a kind heart
For the thoughtfulness you brought us;
Your jokes and laughter will always linger
You are so much loved, you will be remembered
For everything you have done, you did it in your own special ways
You have a special place in our hearts today and always
All you are and all you have shared...
We will forever cherishMahal ka namin Kuya Enteng ❤️Love,Your Matias Family from the Philippines
❤️❤️❤️
---
Facebook messages:
From Eilynn Quagliata (1/3/2021):
Our condolences. May he rest in peace.From Joe Flores (1/3/2021):
Very nice stories about Uncle Vic. He was so loved.Jet Dee (1/3/2021):
Aimee, so sorry to hear this. Celebrate the life lived and keep them close to your heart forever!Bets Gee (1/3/2021):
Our deepest condolences Aimee, Neil, Grace, Auntie & whole Matias familyBeth Pruden Hayes (1/3/2021):
I am so sorry. My thoughts are with you and your family. ❤️Kristin Lenda (1/3/2021):
I am so sorry Aimee Matias Spencer! Sending you big hugs and wishing your family peace.Brea Beach-DeAugustine Lee (1/3/2021):
Im so sorry Aimee. Sending my love to you and your family.Yhan Roldan (1/3/2021):
We love you Lolo Enteng RIPLindsay Holzrichter (1/3/2021):
Hugs Friend! Sending prayers now and for the years to come.Kerry Murphy (1/3/2021):
HugsRosemarie Domdom (1/3/2021):
I'm so sorry for your loss. Uncle was always so great to me, I will always remember his kindness. Sending you and your family love and prayers. ❤️Kitty Francis (1/3/2021):
Lifting Y'all Up BEFORE GOD!! ❤️Diana Espinoza (1/3/2021):
My condolences to you and your family. Sending you a tight squeeze.Jacquelyn Wagner (1/3/2021):
Aww Aimee, I'm so very sorry to hear this! I had no clue! I wish I was there to give you a big hug right now! Thinking of you all & keeping you in our prayers! He was a great man! I always loved seeing him & your mom at the baseball field! Lots of love… See MoreSarah Ramsey Wilbanks (1/3/2021):
Your dad was a wonderful man! Lovely celebration of him. Prayers for your family!Stacey Scolpini Boswell (1/3/2021):
So sorry! We will be lifting you and your family in prayerScott Dix (1/3/2021):
Praying for y'allShani McNamara Bohlin (1/3/2021):
Oh Aimee! I am so very sorry for your loss. Tim and my thoughts are with your family.Maurine Shields Fanguy (1/3/2021):
My deepest condolences!Christina Conlan O'Flaherty (1/3/2021):
Thinking of you, Aimee. I'm so sorry for your loss.Erika Roth Olsen (1/3/2021):
So sorry Amy, wishing you and your family peace at this time.
6h
Lisa Frilles Kelly
Sending you all love and prayers, Aimee. ❤️Lani Poblete (1/3/2021):
My deepest condolences to you and your whole family. I'm so sorry for your lossStephanie Robertson Stolte (1/3/2021):
I am so sorry Aimee. Big hugs to you and your family.Karen Hash (1/3/2021):
I'm so very sorry for your loss. Sending you love and healing.Anne Valdez (1/3/2021):
We wish we could be there. We're watching and praying at home.Crystal McMillan Zusmer (1/3/2021):
So sorry for your loss. Sending all our love to each of you. ❤️Gale Famisan Robertson (1/3/2021):
Thinking about you and your family, Aimee. ❤️Jessica Goolsby Cannady (1/3/2021):
Sending love and prayersApollo Cave (1/3/2021):
Watching now. We will see you tomorrow. Prayers and Love.Tonette Ling Ablaza (1/3/2021):
Our condolences and prayers to the entire Matias family. Aimee Matias Spencer and Kuya Neil, and Tita Esther wish we could be there sending virtual hugs to you all.Joe Flores (1/3/2021):
Heartfelt condolences to the Matias family.Menchie M. Tuazon (1/3/2021):
Good bye Tito Enteng Rest i Peace .. guve my Hug and Kisses to Benjie .. we miss you and Love you.Andrea Zalzal Sanderson (1/3/2021):
Aimee and Esther, please accept my condolences. Holding you both in the light. May warm memories of your father comfort you.Carrie Hampton Bollenbacher (1/3/2021):
I am so very sorry Aimee.. sending lots of love and prayers ❤️❤️Robert Bautista (1/3/2021):
I'm so sorry for your loss. I remember I met your dad once at Niels graduation. He also worked at the same place as my auntie and she would mention how nice he is. Praying for you and your family during this timeMichelle San (1/3/2021):
We would be there if we could, sending our love and prayers from Canada. I will miss you dearly Tito Enteng.Roland Buenaflor (1/3/2021):
Condolences to you and your family. You are in our thoughts and prayers.Ruby Arca Dizon (1/3/2021):
I'm so sorry to hear, Aimee. Sending prayers and hugs.Carey DePerro Verniel (1/3/2021):
Aimee, thinking of you and sending you and your family love and prayers.Kelly McGovern McPherson (1/3/2021):
Aimee, sending love and prayers of comfort/peace to you and your familyCec Marteja Penetrante (1/3/2021):
Condolences to you Aimee and the whole Matias Family!!Jennifer Donato Balzano (1/3/2021):
Sending love❤️Nicole Amy (1/3/2021):
I'm so sorry for your loss.Patricia Spencer (1/3/2021):
Go stand high on the Mountain Papa Vic! And we will see you soon! Me Love you!Barry Smith (1/3/2021):
Thinking of you allTrisha Matias Roxas (1/3/2021):
We love you lolo EntengAnne Wimberly Holman (1/3/2021):
Peace and love to you, friend!Brenda Melvin Ligon (1/3/2021):
Thoughts and prayers for you all!Tangeneare Singh (1/3/2021):
Aimee...so sorry for your loss. Peace be with you.Heidi Seidl Porter (1/3/2021):
Our deepest condolences to you allCristy Falkenbach Bringger (1/3/2021):
So sorry for your loss... sending ❤️ and to you and your familyTommy Beadle (1/3/2021):
I am so sorry for loss love yallCarla Bertucci Lamantia (1/3/2021):
Sorry for your lossArnold David (1/3/2021):
Our deepest condolences to you and your family.Marty Marteja (1/3/2021):
Condolences to the Matias family.Dianna Holland (1/3/2021):
I'm so sorry for your loss.Michelle Lim Kendall (1/3/2021):
I'm so sorry for your loss Aimee.
---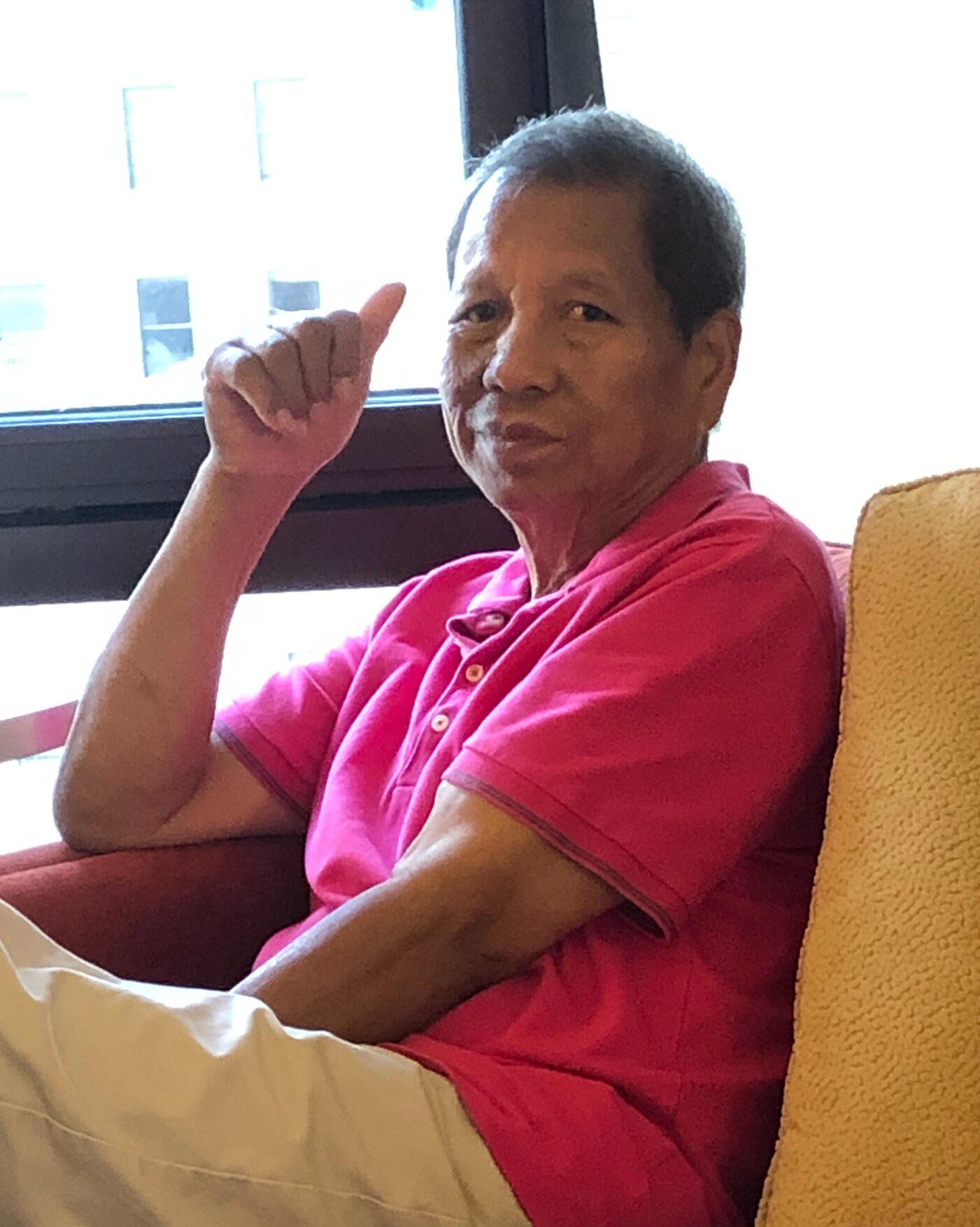 ---